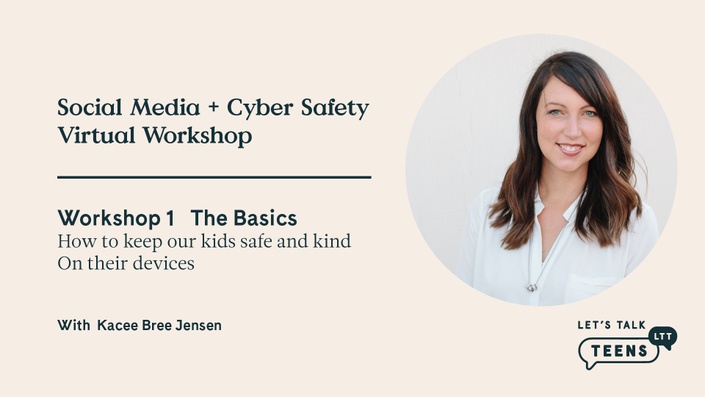 Social Media & Digital Wellbeing for our Kids - Parent Workshop
How to Keep Our Kids Safe & Kind On Their Devices
Watch Promo
Enroll in Course
Convenient online workshop- receive a login and return anytime to review or access resources.

Do you know how your kid uses their device? From social media to online gaming and everything else our teens have at their fingertips, knowing what they're exposed to might surprise you. There are 75,000 preditors online using social media communities to get to our kids. Teens are on their phones on average of 9 hrs per day and the suicide rate is up 60% since the beginning of smartphones. In this 1hr workshop, we will walk step by step through how to set up privacy setting and safety nets, break down the favorite apps and talk how to educate our kids to keep them emotionally healthy & safe from trolls, cyberbullying, FOMO, and cyber stranger danger.
Part 1: Favorites & what to watch for

Part 2: Setting up privacy settings & safety tools

Part 3: Educating our teens to be safe & kind on their devices

Worksheets
Extensive list of Apps & what you need to know
Social media & cyber safety health checklist
Springboard discussion questions
Parent - child smartphone agreement
Bonus Materials
Now What & Action Steps
Included with each section
How-to setup videos
Monitoring tool info
Resources
Course Curriculum
Digital awareness and safety workshop for parents
Available in days
days after you enroll
Bonus material & updates
Available in days
days after you enroll
Your Instructor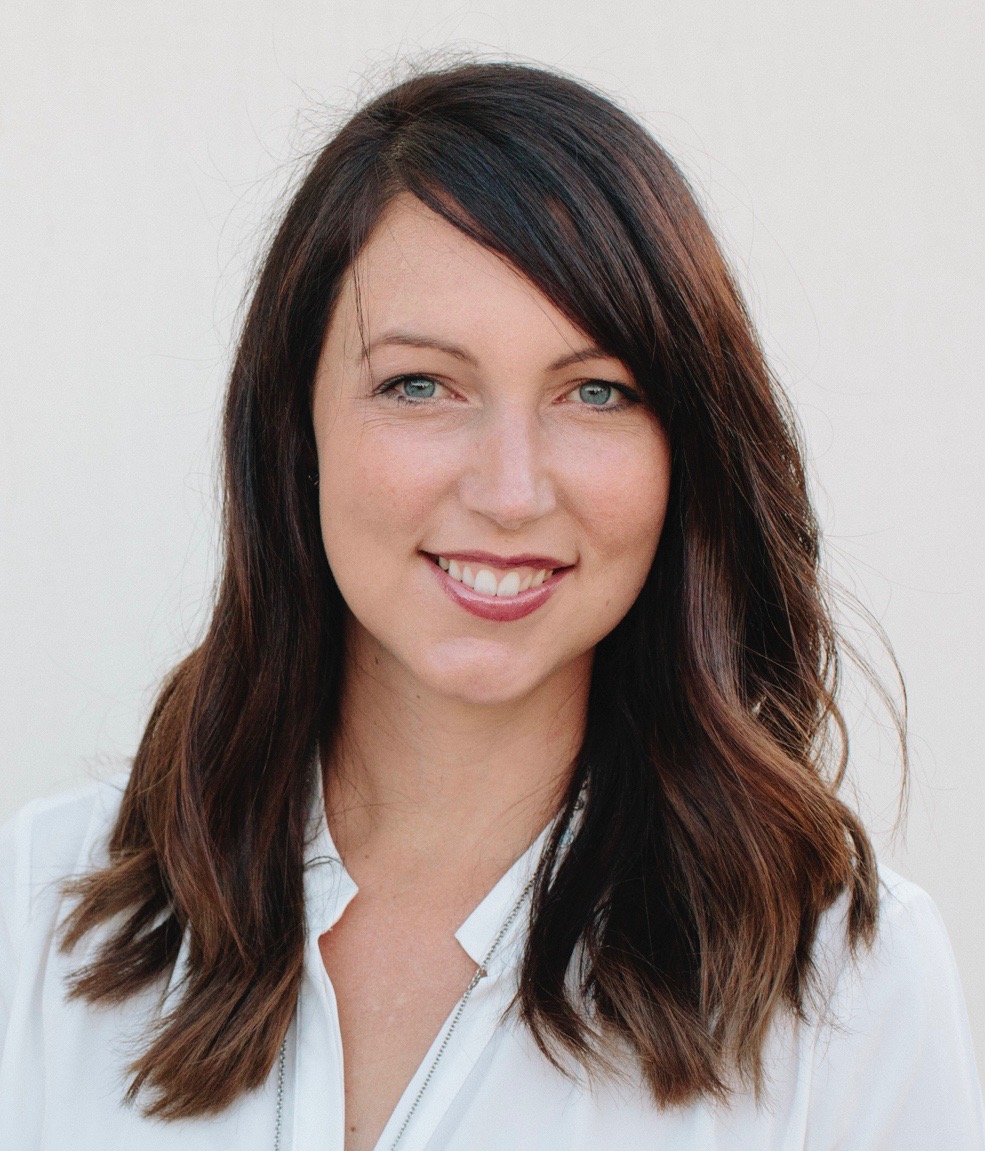 Bree Jensen is the founder of Let's Talk Teens (LetsTalkTeens.com), a place parents and teens can go to find resources and tools to navigate the modern world we are living in. Bree is a youth advocate, speaker, coach, consultant, mom of four including a teen, who has spent the last 16 years helping families, schools, and communities across the country navigate the ups and downs of the teen years.
Covering topics like social media and cyber-safety, grief, peer relationships, family resilience and more, she helps normalize the inevitable struggles of growing up in the modern world. A field reporter for GCTV for six seasons, Bree has been featured in USA Today, writes for FamilyCircle.com and appears regularly on New Day Northwest King 5 (Seattle's NBC affiliate), Good Morning San Diego, Fox Q13, and various radio and podcasts to talk about teen life. Bree is also a speaker for the leading school assembly program Rachel's Challenge and the teen helping teens hotline Teen Line.
"Bree is knowledgeable and passionate about helping teens navigate through life whether that is regarding bullying, safety through the cyber world, or other teen-related topics. Her workshop shares so much information for parents that on our own we would not be able to find it all. She's an incredible asset to parents, schools, churches, and businesses and I'm so thankful for the information that I have learned and continue to learn from her."
mom of 15-year-old daughter
"Bree has trained and presented to over 70,000 students and adults in live settings. Her passion, expertise and understanding of teens and teen issues makes her a compelling and engaging story-teller and effective change-maker. She is an amazing addition to any team, program or process involving youth. I recommend her highly and will continue to work with her for programs involving students, especially teenagers."
-Sarah Branion
Consultant, Nonprofit Management, Rachel's Challenge
"When you're a teenager you want to feel connected to something whether it be positive or negative. Bree helped pave my path towards positive thoughts and actions. Her understanding, empathy, and positivity helped guide me through the very vulnerable years in my life. "
-McKayla Flo
Mentored (Coached) by Bree
"In today's current social climate, Teenagers have a lot to navigate through and around, they have barriers blocking their progress daily. One of those barriers is communication - they're losing the ability to effectively speak to one another and authority. I'm so excited about Let's Talk Teens because this is a subject matter that deserves our attention, they are our future leaders! And Bree has the experience, heart and knowledge to get the conversation started. So let's start talking!"
-Yolanda Robinson
Rachel's Challenge Presenter, Youth Mentor